Gun Crimes
Aggressive Criminal Defense Attorney Protecting the Rights of Clients in Los Angeles County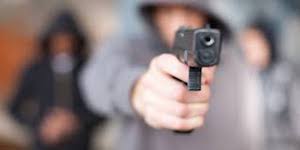 California strictly limits a person's ability to purchase, own, possess, transport and carry a gun. Those facing gun crimes in California often face not only substantive criminal charges for possession of the weapon but also face severe enhancements, which may result in additional years being added to their sentence. For many defendants convicted of California gun crimes, the prison time they receive as a result of the various gun enhancements far exceeds their sentence for the underlying offenses. At Killedjian Law Corporation, our tenacious LA criminal defense attorney aggressively defends the rights of clients arrested and charged with California gun crimes. Attorney Melanie Killedjian has more than 20 years of hands-on experience litigating motions to suppress, negotiating with prosecutors, and litigating all types of gun crimes and weapons offenses.
California Gun Laws
As a general rule, anyone over the age of 21 can legally purchase and own a firearm. However, state law also makes it illegal for many individuals to possess a gun. For example, you cannot lawfully own a firearm in California if any of the above apply:
You have a felony conviction;
You have a disqualifying misdemeanor conviction;
You have a warrant for a pending felony case;
Someone took out a Gun Violence Restraining Order against you;
You were ever found to be incompetent to stand trial;
You were dishonorably discharged from the military; or
You are "addicted to the use of narcotics ."
California gun crimes can either be misdemeanors or felonies, depending on which statute applies. Often, a conviction for a weapons offense prevents a person from legally purchasing, owning or possessing a firearm for the rest of their lives.
California Gun Enhancements
In addition to substantive criminal charges, prosecutors in California can also bring "enhancements " related to the use of a firearm during another criminal offense. These firearm enhancements are brought in addition to the underlying gun charges.
Armed with a Firearm During the Commission of a Felony (Penal Code § 12022)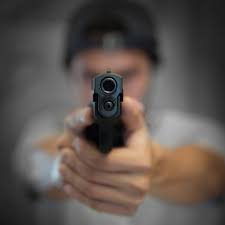 If you have a firearm in your possession while you commit a crime—even if you didn't use it—you are subject to an additional one-year term of imprisonment. However, if the firearm was an assault weapon or machine gun, the enhancement carries an additional three-year term of incarceration.
Personal Use of a Firearm During the Commission of a Felony (Penal Code § 12022.5)
If you used a firearm while committing a felony, prosecutors will likely file enhancement charges under PC § 12022.5, which can result in an additional 3, 4 or 10 years being added to your sentence.
Personal use of a Firearm During the Commission of a Serious or Violent Felony (Penal Code § 12022.53)
Penal Code § 12022.53 operates much like § 12022.5; however, this section applies when the underlying offense is a "serious" or violent felony. Serious or violent felonies include murder, mayhem, kidnapping, robbery, carjacking, and rape. If proven, this enhancement may result in an additional ten years being added to your base sentence.
Notably, recent criminal justice reform measures in California give judges the discretion to strike most gun enhancements; however, they are under no obligation to do so. At the Killedjian Law Corporation, we not only provide aggressive defense regarding the underlying charges but have also successfully advocated to strike harsh gun enhancements, significantly reducing our clients' exposure.
Have You Been Charged with a Los Angeles Gun Crime?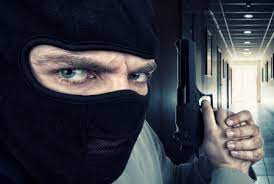 If you were recently arrested and charged with a gun crime in California or face firearm enhancements related to another offense, the Killedjian Law Corporation is here to help. With more than 23 years of experience aggressively litigating gun and weapons offenses in state and federal court, Attorney Melanie Killedjian has what it takes to defend against even the toughest accusations. Whether she is arguing to suppress evidence following an illegal search, negotiating with prosecutors to drop the most serious offenses, or litigating your case in front of the jury, she ensures that you receive the defense you need, deserve, and are entitled to. To learn more, and to schedule a free consultation with Attorney Melanie Killedjian at the Killedjuan Law Corporation, call (818) 986-0888 today. You can also connect with us through our online contact form.